Resources for Readers

Items mentioned in the Book

Energy Chimes
These are the best energy
chimes to clear your space!



Trifield EMF Meter
This meter is he perfect tool for testing EMF (Electromagnetic Fields) in your environment.


Paperback and Kindle

For sale on Amazon.

For a

personally signed

copy,

please

email us.

Wall Mount Bubble Fountain
Perfect for the Career meridian point; especially for those who don't want a regular tabletop fountain.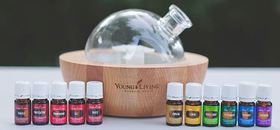 Essential Oils and Diffusers
As a certified aromatherapist, I've been with this company for over twenty years and know first hand how amazing and effective these oils are. The aromatherapy diffusers create a spa-like ambience in your home or business while purifying the air.
Click here
for more information or to order.
Floor Plan Overlay Transparency
Cathleen created this indespensible tool for accurately marking the compass meridian lines and Life Aspiration Points on your floor plan (see example at left). The transparency is made out of sturdy plastic, and perforated so you can use a pen to easily mark the compass meridian points. Comes with a set of instructions.
USPS Priority Mail Shipping. Sorry, we only ship within the United States at this time.
$17.00 plus shipping

Kua Number Calculator

Your personal Kua Number is a formula in feng shui that uses your month and year of birth and your gender to determine your positive and negative compass directions. These are the best directions for your home to face, for the top of your head to point while you're sleeping, and the direction you face while you're working or sitting for a long period of time. To determine your own kua number and best and worst directions, please
click here
to be taken to a page on our sister site,
www.FengShuiMauiHawaii.com